BUCS Scouting Report: St Andrew's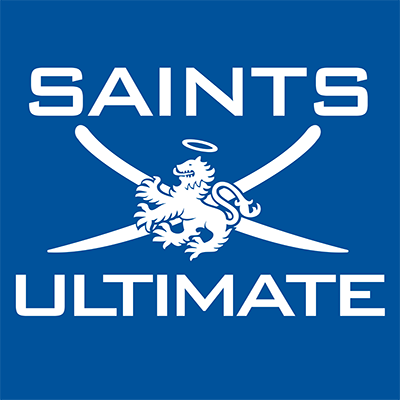 In the lead up to UMON, with the knowledge that we have gained from scouts at the BUCS league games, we are going to try to provide a bit of an inspection on each team and estimate how they will do at Nationals. Feel free to contest what we are saying aggressively, but this is what we have gathered.
St Andrew's have had a weird season. They started off with a bang, beating the favourites Strathclyde in the first game, before tamely limping to a 15-6 loss to Heriot-Watt in game 3. Their post season could be entirely defined by which Saints team turns up to the tournament and how they are feeling on the day. At all of this years Nationals where they have taken a full team, they have performed well and with some standout players, the feeling will be that they should have done better in the league. But, here we are at the end of the league season wondering what happened and how do Flatball move forward next season. Before next year, there is UMON.
If St Andrews can take their best players to Div 2, they will probably have some of the best individuals in the division. Jack Lynch has starred for this team this year despite having a long-term hip injury. Hannes is somehow still at uni, Aidan Steer has allegedly been cleared to play UMON and Robbie Jones is finally getting credit for his fantastic work on the team. Flatball as always have recruited some athletic players, notably stealing a first year from rugby and one from hockey who are willing to put their bodies on the line for the team. If Benji can convince his stars to make the trip, this will be a strong and experienced team, no matter what you think about their results in the league.
Flatball's tactics aren't too complicated. How many pieces of paper does it take Benji to write "throw it to Jack". To stop this team, the opponents have to find a way to make life difficult for the Irishman or the person throwing it to him. Robbie Jones has been scoring hatfuls of goals so you could try turning his gloves off and see if that helps. They are a team that will set up a vert stack and play a dominator type offence relying on their weave to move the disc. They have good throws downfield but often favour the weave, sometimes to the extent that lots of unnecessary passes are made and a turnover will occur simply due to the volume of passes they have to make to gain yards. Defensively, this is a flexible team. They will throw containing zones to force the opposition to make as many passes as possible and hope it gets passed to an inexperienced player or a drop occurs. Though they will happily alternate that with person defence and try to make some athletic plays.
Overall, the team won't be happy with how the BUCS league has gone for them this year. They have a strong record from the past and with such a strong start, the year was set up so well for them, but after that they have been poor. After playing the two best teams in the league in the first two games, they could have been in the hunt for a Div 1 spot with another win, but instead they fell hard to Heriot-Watt, which surprised everyone. After that they had a must-win game against Ro Sham that they couldn't win. The rest of Scotland will be happy to see a rival falter so hard, but St Andrews won't lie down in the flames. They have a good young contingent and a committed coach who won't let them lose their way. There is no way to get around it, it has been a disappointing league run, but teams finishing just outside of Div 1 places in the BUCS league have a tendency to do well in Div 2… and they have performed well at indoors and UXON.
Their UMON performance should be strong. This team is a good outfit and with their top end they should have too much quality for most teams. This is also a brilliant tournament for their younger players to play a lot of minutes in a more pressurized environment and learn for next year, especially after Jack has put them four points up. They will definitely finish in the top 6, but they really should go and medal. If they can avoid Heriot-Watt, they may even win it.
Prediction: 1st in Div 2.