BUCS: Week 10 predictions and leaderboard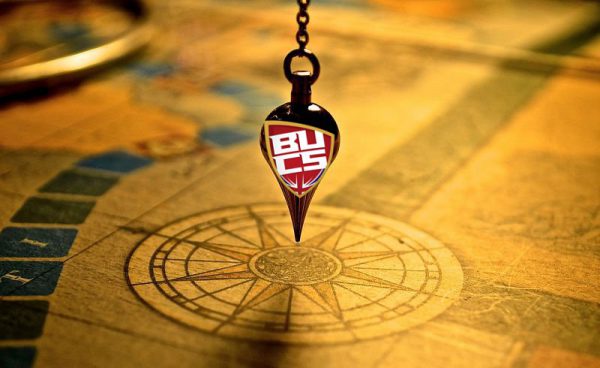 As we go into the last week of the league the only fixed position is at the top. Horses have won this year and cannot be toppled, while every other position is still theoretically fluid.
Current BUCS Scottish 1A table
Dundee (H) vs St Andrews (A)
With both teams unable to rise above 5th this is a true bottom of the table battle. It may be a dead rubber in terms of qualification for Div 1 nationals this year but it is huge when it comes to next year's league. Whichever team loses here will be playing in division 2 next year so there's a lot more than just pride on the line.
Glasgow (H) vs Heriot-Watt (A)
This is a potentially more interesting affair since an improbable result here could really shake the table up. Both teams are still capable of finishing 2nd to 4th. Glasgow have had a good campaign up until their loss last week to Horses in a performance they can only describe as "meh" (no disrespect to Horses, you can only beat what the opposition put in front of you). With that in mind Glasgow should be fairly confident of wrapping up second place with a win. But Heriot-Watt despatched Saints last week, have nothing to lose and a glimmer of hope that just might make them dangerous.
Let us know how you think these matches will go
If you have any additional material you want to send us please email thereleasepoint@gmail.com
League nonsense that almost certainly won't happen but makes it seem more exciting for schedule nerds
A Heriot-Watt win over Glasgow brings Edinburgh into the mix and creates a 3 way tie situation. The tie will be broken according to Points Difference, then Points For if this is also tied, based on a mini-league between the 3 teams. That table currently looks like:
| Team | PD | PF |
| --- | --- | --- |
| Edinburgh | 0 | 22 |
| Glasgow | +7 | 14 |
| Heriot-Watt | -7 | 8 |
So a Heriot-Watt win by more than 7 points promotes them into 2nd place and pushes Glasgow out of the automatic Div 1 qualifying spots into 4th. If Glasgow lose but score at least 9 points they take the 2nd spot in the league. Lets stretch this even further and go for maximum drama with a Heriot-Watt win by 7…
Heriot-Watt 15 Glasgow 8 = Heriot-Watt > Coin toss between Glasgow and Edinburgh
Heriot-Watt 14 Glasgow 7 = Coin toss between Heriot-Watt and Edinburgh > Glasgow
Heriot-Watt score 13 or less = Edinburgh > Heriot-Watt > Glasgow
All things considered it would just be easier if Glasgow win. We also strongly recommend that none of the teams involved actually pay any attention to this just in case we've interpreted these regulations incorrectly.
Current leaderboard
| Who? | Points |
| --- | --- |
| Masterbuttblaster5000 | 31 |
| Nick Byrne | 30 |
| Henrik Young | 25 |
| I'm a llama | 24 |
| DR | 23 |
| Badger | 22 |
| Micah | 21 |
| fanofthescots | 21 |
| William Watt | 20 |
| Adam G | 13 |
| BJC | 11 |
| Joel | 11 |
| *Yote | 11 |
| Gabe S | 10 |
| Bryn | 9 |
| BoJo | 8 |
| Joe Pennington | 8 |
| Matt T | 8 |
| Oscar | 8 |
| Daniel McElderry | 7 |
| Fraser Macdonald | 7 |
| Small | 7 |
| Spicy IC | 7 |
| Jan Vennegoor of Hesselink | 7 |
| Anonymity | 6 |
| Cameron Agnew | 6 |
| Tea | 5 |
| Ian Tait | 4 |
| Yeet | 4 |
| ABCD | 3 |
| Alistair Robb | 3 |
| Jesse Shofner | 3 |
| Toby Haworth | 3 |
| This question needs a capital U | 0 |