BUCS: Week 8 predictions and leader board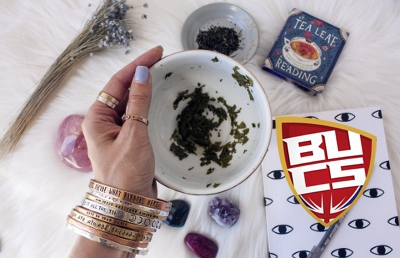 Both of these matches were available for prediction in week 6. Feel free to submit a new prediction or we will use your previous submission.
Current BUCS Scottish 1A table
Heriot-Watt (H) vs St Andrews (A)
Having not played an outdoor match since October many of the Heriot-Watt players look back fondly on when they used to dabble in a bit of Ultimate Frisbee in their naive youth. Captain Fraser will be looking to pull a few of them out of semi-retirement this week and run a quick refresher on what a force is in preparation for this mid-table clash. A win for either will put them in second place on points. With the disparity in the number of games played across the league the table is yet to really take shape but St Andrews will be itching to make an impact with so many games in hand and already having a handy victory against Strathclyde under their belts.
Dundee (H) vs Glasgow (A)
In a league structure consistency is key and both teams come into this match with a 100% record in outdoor BUCS this season. One team may be happier than the other about that. But the win column doesn't tell you the whole story and Dundee have been improving throughout, taking their last match to sudden death against Edinburgh.
Let us know how you think these matches will go
If you have any additional material you want to send us please email thereleasepoint@gmail.com
Current leaderboard
| Who? | Points |
| --- | --- |
| Masterbuttblaster5000 | 19 |
| Nick Byrne | 18 |
| Micah | 17 |
| Henrik Young | 17 |
| William Watt | 16 |
| DR | 16 |
| I'm a llama | 15 |
| Badger | 14 |
| fanofthescots | 13 |
| Gabe S | 10 |
| Bryn | 9 |
| BoJo | 8 |
| Joe Pennington | 8 |
| Matt T | 8 |
| Oscar | 8 |
| Daniel McElderry | 7 |
| Fraser Macdonald | 7 |
| Small | 7 |
| Spicy IC | 7 |
| BJC | 7 |
| Anonymity | 6 |
| Cameron Agnew | 6 |
| Tea | 5 |
| Adam G | 5 |
| Ian Tait | 4 |
| Joel | 4 |
| Yeet | 4 |
| ABCD | 3 |
| Alistair Robb | 3 |
| Jesse Shofner | 3 |
| Toby Haworth | 3 |
| Jan Vennegoor of Hesselink | 3 |
| This question needs a capital U | 0 |
| *Yote | 0 |