BUCS: Week 6 predictions and leader board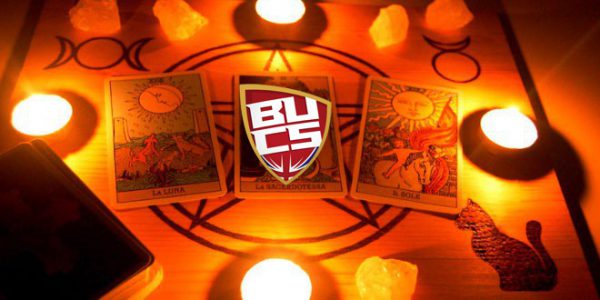 Edinburgh (H) vs Strathclyde(A)
Edinburgh only just leveraged a home field advantage into a narrow win over Dundee in the last round and now they face a theoretically sterner test in the form of Dark Horses. They may not seem to have all their players on the same page yet but they are getting the job done with 2 wins from 2. Strathclyde will be confident they can end their unbeaten run and their results so far will have taught them they can't be complacent against any team in this league.
Heriot Watt (H) vs St Andrews (A)
In a shock revelation, a game of outdoor frisbee involving Heriot Watt will almost certainly happen (we think/hope). Both teams have had a long break, both with 1 win so far, and both hoping to climb to the dizzy heights of mid-table.
Dundee (H) vs Glasgow (A)
Well it seems that Dundee have some fight in them and don't take too kindly to being written off. They took Edinburgh to sudden death in their first BUCS match of 2019 and will be looking to build on the confidence that result will rightly have given them. The rest of Scottish ultimate responded with "??? How?!?" ( no seriously, how did they do it? I'm the Glasgow coach and I want to know). Glasgow, along with Edinburgh, are the only other unbeaten team in the league, although 1 from 1 probably doesn't inspire awe from your opposition.
Let us know how you think these matches will go
If you have any additional material you want to send us please email thereleasepoint@gmail.com
Current leaderboard
| Who? | Points |
| --- | --- |
| Masterbuttblaster5000 | 12 |
| Micah | 11 |
| William Watt | 11 |
| fanofthescots | 10 |
| Gabe S | 10 |
| Henrik Young | 10 |
| Nick Byrne | 10 |
| DR | 9 |
| BoJo | 8 |
| Joe Pennington | 8 |
| Matt T | 8 |
| Oscar | 8 |
| Badger | 7 |
| Daniel McElderry | 7 |
| Fraser Macdonald | 7 |
| I'm a llama | 7 |
| Small | 7 |
| Spicy IC | 7 |
| Anonymity | 6 |
| Bryn | 6 |
| Cameron Agnew | 6 |
| Tea | 5 |
| Ian Tait | 4 |
| Joel | 4 |
| Yeet | 4 |
| ABCD | 3 |
| Alistair Robb | 3 |
| Jesse Shofner | 3 |
| Toby Haworth | 3 |
| This question needs a capital U | 0 |