Christmas Cone Competition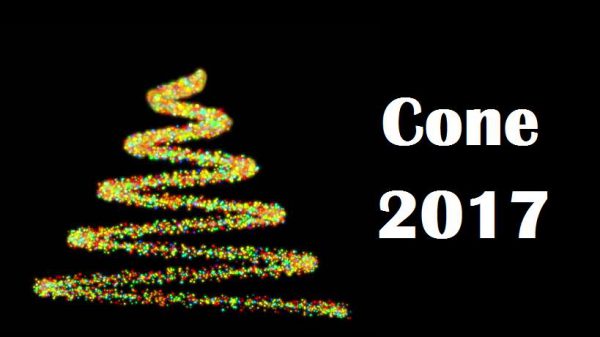 'Twas the night before cone and all through the house….
People were desperately Facebook stalking to work out whether they had a decent team or not.
We're kicking off our first competition at The Release Point with a prediction game. Do you have an eye for quality? Can you spot the connections amongst the cone teams that will bring victory? Whoever gets closest to correctly predicting the finishing position of the top 8 wins a Christmas selection box and a disc!
And here are the teams for you to peruse:
In the time honoured tradition of frisbee media sites, we thought we could give you our own baseless conjecture-filled last minute analysis of a few of the teams.
The Holiday
Everyone know who the big names in this team are. Ben Cowmeadow returns from his exchange semester at UNC where he impressed by breaking into the Darkside starting defensive line. Petr Kujan may only have been playing a few months but already this youngster has drawn comparisons with some of the games greats, lightning fast with his feet and his fakes. Nina Dijkstra will be commanding at the back as always, it's not just her 6ft2in frame that allows her to break you so easily with her signature lefty blades. Ross Doyle will do what he always does, win every aerial battle on the pitch; little surprise with such a physical presence.
The nightmares before Christmas
This team really have the potential to live up to their name. With so many fiery temperaments brought together this team embodies the spirit of the estranged family Christmas. De facto leader Amanda Chan has reportedly declared "We only have a limited amount of spirit – if you want Christmas spirit from us prepare to get fouled".
Gremlins
Will the Iain Campbell – Iain Campbell connection pay off? Can they work together in harmony, or will the least useful of them be forced by the rest of their team to change their name to Fluffy fluffy Soft-hands?
Polar Express
Will Ali McNeill and Pierre McCarthy be able to set their differences aside for the good of the team? After their very public falling out that lead to both leaving Scotland it seems a big ask. Expect CJ Song to soothe tensions with a level head and calming influence.
Santa Paws
A lot of experience on this team. A lot. Loads. As long as "Team Old" can remember the force and which way they should be going they'll do well.
Hope everyone has a lot of fun
The Release Point